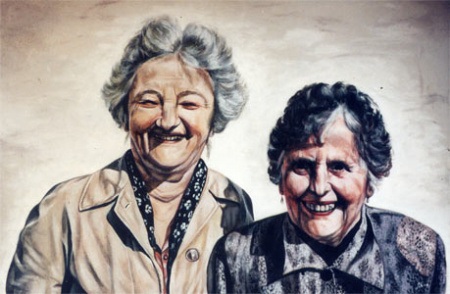 Sat 28 Aug 2021

to

Sat 25 Sep 2021
Preview:
Portrait of Torrington
Shan Miller
In  January we were aiming to show Portraits of Torrington by Shan Miller which had to be  postponed from October. Now we can finally go ahead.
20 years ago Shan Miller painted a series of portraits of some of Torrington's characters. She has reunited most of them  and is also presenting photographs from the original preview over 20 years ago which will bring back memories for many of us.